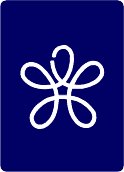 Department of Environmental Medicine and Behavioral Science
Kindai University Faculty of Medicine
Welcome to our lab home page!

About us


 The leaders of Department Environmental Medicine and Behavioral Science are Professor Hironari Sasagawa MD, PhD as the first generation (1974-1992) and Professor Tadamichi Meguro MD, PhD as the second generation (1992-1999). During this time,it was called Hygiene. Current staff are Professor and Chairman Jiro Okumura MD, PhD, Professor Toshinori Kamisako MD, PhD (Clinical Examination Medicine), Associate Professor Kenichi Azuma PhD, Senior Lecturer Yoko Okuno PhD (Faculty of Applied Sociology), Lecturer Atsushi Mizukoshi PhD and Assistant Professor Chikako Nakama MD,PhD Maintaining close collaboration among members, we work on each original research theme and aim for the goal.
In education, Social Medicine unit 1 of the 4th grade is one of the most important classes. Besides this, in the lecture of the first grade, we conduct Medical Facility Practice outside the university, General
Medical Theory Ⅰ&Ⅱ, and Environment and Society. Also, Tutorial in the second grade, Clinical Clerkship in the 5th and 6th grade, and Public Health in the nursing school. The members collaborate to support students, and students actively participate in classes.


Member
Professor and Chairman
Jiro Okumura,MD,PhD 
Professor
Toshinori Kamisako,MD,PhD,
(Department of Clinical Laboratory Medicine) 
Associate Professor   
Kenichi Azuma,PhD
Senior Lecturer 
Yoko Okuno,PhD
(Faculty of Applied Sociology)
Lecturer
Atushi Mizukoshi,PhD
Assistant Professor
Nakama Chikako,MD.PhD
Department Secretary
Yasuko Makiura
Reserch
Group / Publications
Student Instruction  

Educational Requirements

Until 2017
First grade in 2018
4th grade in 2018
Graduation Examination in 2017
Opportunities
Graduate School of Medicine
Application Requirements
Contact 
  Postdoctoral fellow
     ☜CLICK